El mundo es concurrente...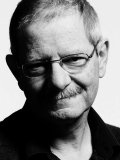 > "El mundo es concurrente Las cosas en el mundo no comparten datos
> Las cosas se comunican con mensajes
> Las cosas fallan\"
\"The world is concurrent
Things in the world don\'t share data
Things communicate with messages
Things fail\"
– Joe Armstrong
¿Te gustó?
Puedes auspiciar este blog en Patreon: Become a Patron! Con tu apoyo puedo mantener esta plataforma activa y generar más contenido.
---